Newest School of Biblical Studies
February 2022
In September YWAM Montana launched our newest School of Biblical Studies! Our 50 students are eager to learn more about the Bible, and I had the privilege of teaching Luke. While every school comes with its challenges, I am grateful to be able to disciple and train more young believers in the Word.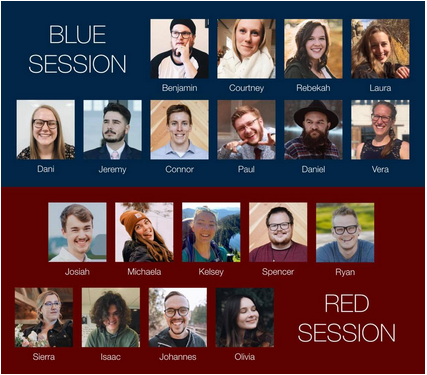 Our missionary members who make up the School of Biblical Studies team are some of my dearest friends. I wouldn't be able to serve here without them.
Unexpected Vehicle Developments
One year ago, Bob Voss graciously and joyfully offered his car to me as a way to support me. This step of generosity and faith was the first of many that I witnessed from the congregation of Zion Lutheran Church and all who have partnered with me. When my parents were visiting earlier this fall, we hit a deer and originally hoped the vehicle would be repairable; however, the car was considered a total loss. This car held enormous sentimental value and was a constant reminder of Zion's support - especially of Bob's - and God's faithfulness.

God is good and knows how to provide; He did it once, and will do it again. I am still car shopping, and I am sure that the right car at the right price point will become available.
The Ring
In January, I met Rachel, who came to YWAM Montana for further training before she moved to Amsterdam. I told her that I was praying she would stay, and apparently the Lord agreed with me; her visa fell through, we went on a few dates, and by April we were dating. We share the same heart for the Bible and discipleship, and we knew pretty early on that we wanted do life and not just ministry together. I proposed November 6th, and we are so excited for our spring 2022 wedding! Our hope is to spend some time in WI next summer, and I would love to introduce you all to my bride.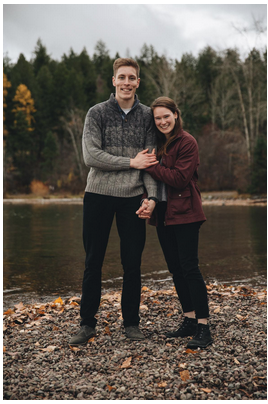 Prayer Points
A few things you can be praying for:
For provision and guidance as it relates to a vehicle;
For wisdom and joy as Rachel and I step into engagement;
For time management skills (and my sanity) as we juggle the holidays, work, wedding planning, and preparing for marriage.
Interested in learning more or joining with me by supporting this ministry and my role in it?
If you would like to learn more about what I am doing in Montana, why I am in this position as a missionary Bible teacher now, anything else about how God has been leading me into this role, or what being a partner of this ministry looks like and how to become a supporter, please email me at connor.sleeper@ywammontana.org or call me at (715) 853-4531. Or click on the button below to look at my ministry information packet, which includes many of the aforementioned details:
If you would like to join me as a supporter on a one-time or monthly basis, please contact me or click on the button below:
Please note this is not an ELCA affiliated orsupported ministry.