ZION Lutheran Church had its beginnings in 1949 when seven people met to lay the groundwork
for a new congregation in the Shawano Wisconsin area. On October 9, 1949, 49 people met for the congregation's first worship service in the rented Seventh Day Adventist Church in Shawano. ZION rented the tiny sanctuary for Sunday services and the Seventh Day Adventists worshiped there on Saturdays.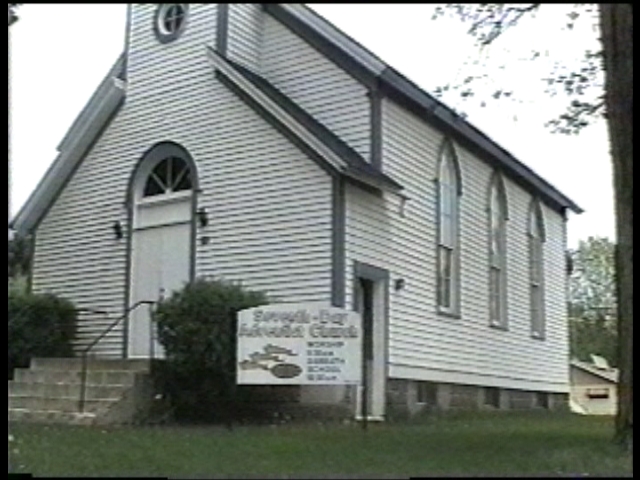 The fledgling congregation struggled through its early years. In 1951,
the Mission Board of the Wisconsin District ordered ZION to be closed because its slow growth did not meet expectations. The first resident pastor stayed only six months.

But the determination, perseverance and strong faith of a handful of members kept the little congregation going.
From its humble beginning, and a number of building expansions, ZION has now grown to a baptized membership of 969. ZION is one of over 10,000 congregations that make up the Evangelical Lutheran Church in America (ELCA) and is a member of the 142 congregation East Central Synod (ECSW) of Wisconsin headquartered in Appleton.

Among ZION's many ministry programs are: men's and women's groups, missionary support, community outreach activities, education, youth activities, health ministry and benevolences.


Throughout the year, three worship opportunities are offered each weekend. During the summer months, an informal outdoor worship service is available at Shawano County Park and Campground located on Shawano Lake. This outdoor service began as an outreach effort for campers, but has become popular to many Shawano Lake residents and visitors, as well as, many others from the area who simply enjoy the beautiful outdoor setting … and the aroma from bacon and eggs cooking over nearby campfires.

ZION experienced a major transition with the June 2012 retirement of our Senior Pastor of 27 years. This normal, healthy process was guided by an Intentional, Interim Pastor who also provided regular ministerial duties. The transition process involved the congregation in self-examination and long-range planning in preparation for the calling of our next permanent pastor.
ZION began another chapter in our ministerial life with the calling of Rev. Scott Ludford. Pastor Scott started July 1, 2015, as our Senior Pastor.