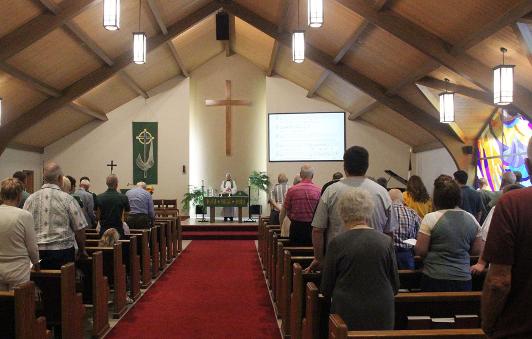 1254 S. Union Street
Shawano, WI 54166
Phone: 715-526-2017
Worship with us
Saturdays 5:00 pm
Sundays
8:00 am & 10:30 am
Education Hour 9:15 am

September issue of the Focus available here.
Upcoming events at Zion...
Wee Care Open House Sept. 23 9:15am

Annual Salad Supper Oct. 3 4:00-6:00pm in the handicapped accessible fellowship hall. Tickets available at the door.
Salad Supper Donation/Worker form.
Operation Christmas Child. Good Samaritan's Purse program. Boxes available in the commons. Return them by October 29.
Socktober for Safe Haven! Donate socks for children & women throughout October!
Jerusalem Church Celebration Sunday, Oct. 14 2:00pm

Interested in signing up for electronic giving? It's easy. See questions or (form)Worship Volunteers schedules - under "Publications".Click logo to visit Zion Youth's facebook site!

You Can Donate Online to the
General Fund here!
Please consider increasing your donation to cover the transaction fee (3 percent) charged to Zion. Thank you!